We have spots available!
Real shade, baby!
Shady Oaks RV Park is located in Dallas, Texas. Approximately 18 minutes from Downtown. We are right off HWY-175 and Edd Rd. We offer full hook up which includes 20/30/50 AMP with water and sewer to accommodate rigs big and small. What sets us apart from 99% of RV Parks is our tremendous amount of natural shade from the large trees that span the property. Check us out!
Full Hook Ups
20/30/50 AMP, Water, and Sewer provided.
Shade
Kick back and enjoy some awesome shade! Good spots go quick 🙂
Safety
Shady Oaks boasts full privacy and gated entry! Safety is our top priority.
Wi-Fi
Free high-speed internet across the whole park!
Privacy
Private Cedar Fence 80x30 Lots! Unique to any RV Park.
Security
HD Security Cameras to monitor the property.
Take a look!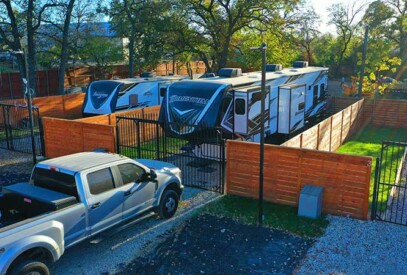 80x30 or similar size lots
Premium RV Pads
Premium Fenced Lots with Gates
Unique to Dallas, RV lots with 6ft cedar fences and entry gate to each lot. Fits 2 cars comfortable. Perfect for families with dogs.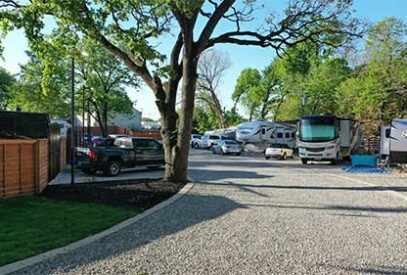 45 x 20
Regular RV Pads
Long-term and short term rates available
Come check us out at Dallas Shady Oaks RV Park! Our regular lots offer exactly what you would need!
Your own yard. Real Privacy.
Unique Long-term RV Living
What Clients Say
testimonials
I was amazed to even get a spot here! Shady trees, nice new campers, free Wi-Fi, and always felt safe walking around the park for exercise. I would come back again!
I along with my group of 4 travel trailers were coming in for a friends wedding! This spot accommodated our request to the T! We needed spots all next to each other and Bobby was very helpful and seeing that through! I recommend this park to anyone needing a spot pretty close to downtown Dallas!
We called all the other parks and they were all full! Surprised to have even found a spot here but i'm glad I did! Free Wi-fi and clean environment! Friendly owners and good people in this small community.